Hi metal friends
It's been a while ago that I posted something so maybe this is a good moment.
My friend bought a car in the U.K and he wants other fenders on his car instead of the so called cycle wings often used in the 30's .
So he bought other wings and he asked me to fix them because the had bad old repairs.
Well that was a soft expression of the reality.
If I had to repair the original ones it would become like a book full of stamps.
Just horrible.
So I decided to try and make a new one.
Just a great opportunity to gain experience on the English wheel.
I have few new tools wich in fact i'm really happy with and I wish I had them years ago.
It's a tree stump and a big blocking hammer that I have bought from Mr.Peter Tommasini in Australia.
www.handbuilt.net.au
I wasn't aware of this method before and he opened my eyes on another shapers forum wich is more on car metal work.
Old techniques but new to me so to say.
Here some pictures maybe some of you like it.
Greetings Paul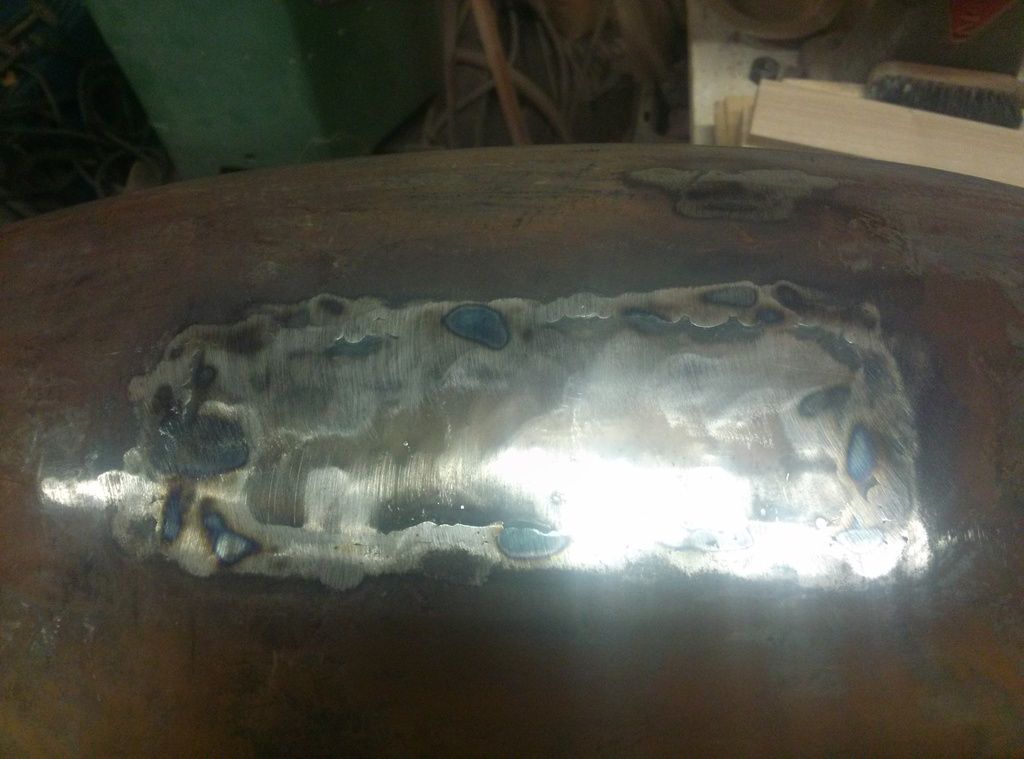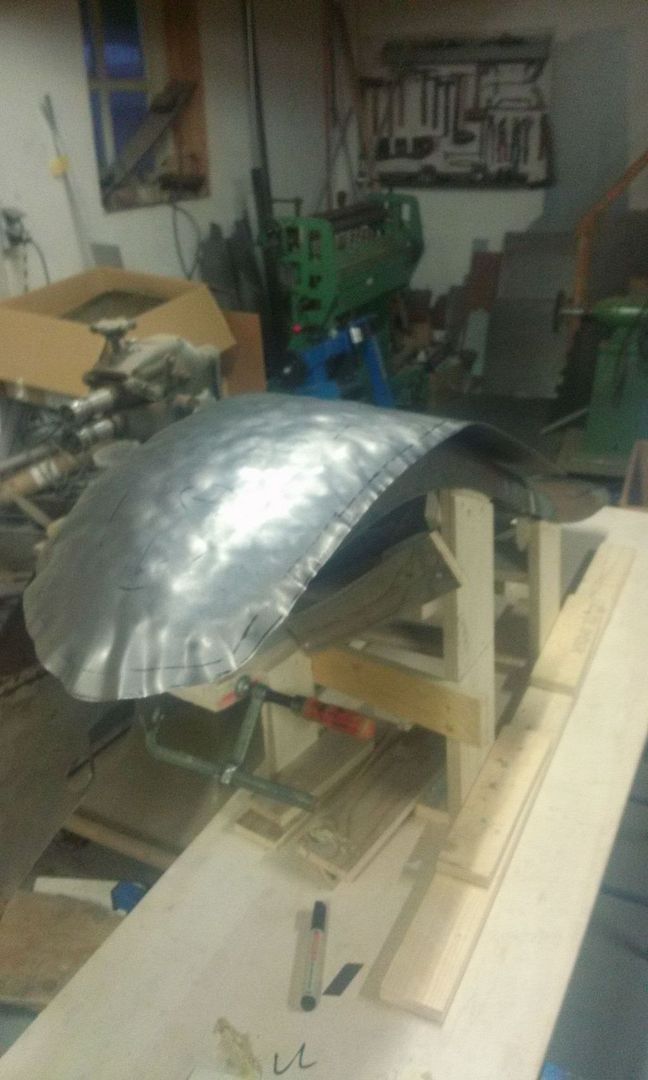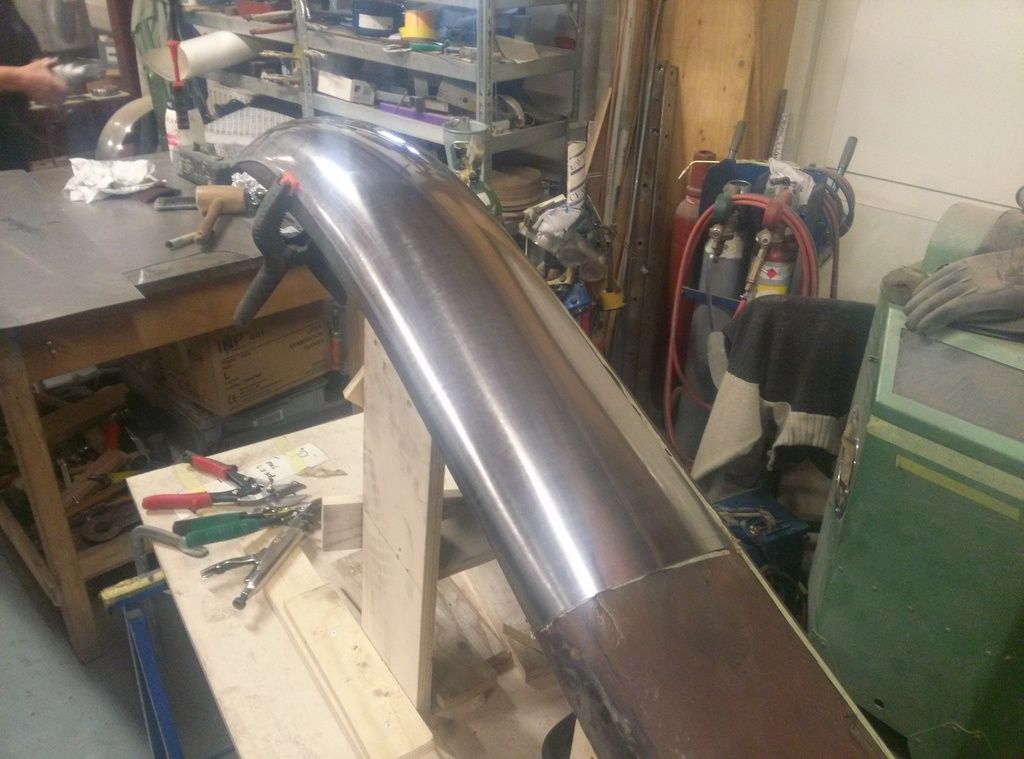 It's a start until later!
Paul